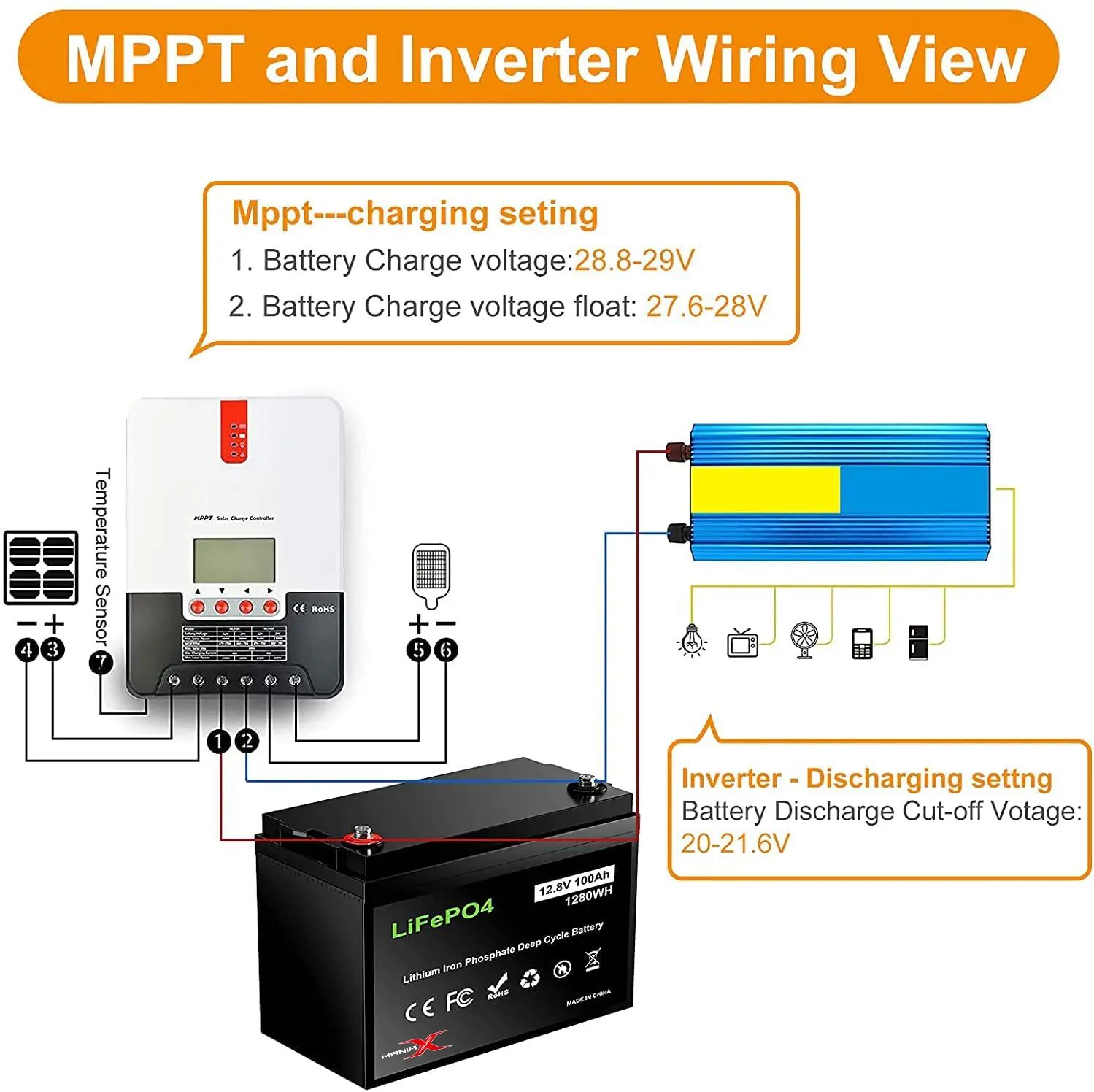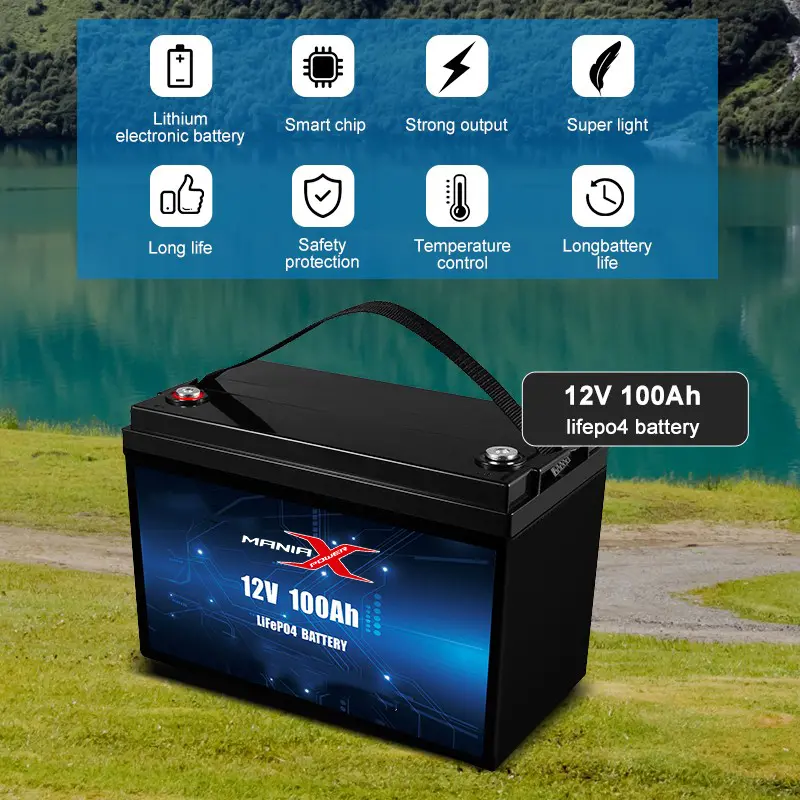 Product Characteristics:
Keywords:
12V 100Ah LiFePP4 battery pack
Anode (+) Materials:
LiFePO4
Nominal voltage:
12.8V
Nominal Capacity:
100Ah
Energy:
1280Wh
Cycle life:
>3000 cycles @0.5C 100%DOD
Months Self-discharge:
<3%
Efficiency of Charge:
100% @0.5C
Efficiency of Discharge :
96~99% @0.5C
Brand Name:
ManiaX or OEM/ODM
Certificates:
CE, ROHS, FCC, MSDS, UN38.3
Standard Charge:
BMS Functions:
Over-charge, over-discharge, over-current, short-circuit and temperature protection.
Charge Voltage:
14.6±0.2V
Charge Mode:
0.2C to 14.6V, then 14.6V, charge current to 0.02C (CC/CV)
Charge Current:
20A (can be customized)
Max. Charge Current:
100A
Charge Cut-off Voltage:
14.6V±0.2V
Standard Discharge:
Max Continuous Discharge Current:
100A (can be customized)
Peak Discharge Current:
300A (1-3s)
Discharge Cut-off Voltage:
10V±0.5V
Environmental:
Charge Temperature:
0 ℃ to 55 ℃ (32F to 131F) @60±25% Relative Humidity
Discharge Temperature:
-20 ℃ to 60 ℃ (-4F to 140F) @60±25% Relative Humidity
Storage Temperature:
-20 ℃ to 45 ℃ (-4F to 113F) @60±25% Relative Humidity
IP Grade:
IP65
Mechanical description:
Plastic Case:
ABS
Approx. Dimensions:
L329*W172*H214mm
Terminal Spec:
M8 Terminal-16mm
Approx. Weight:
10.5kgs
Application:
Used for Golf Carts, SUBMARINES, E-Bicycles, E-Forklifts, E-vehicles, E-Wheelchairs, Solar Energy Storage Systems, Uninterruptible Power Supplies, Home Appliances…etc.